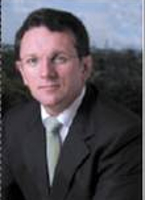 M. Strat. Mktg. (Dist), PhD, FASI, FAMI, FAIM, CPM.
Managing Director, Practical Logic Pty Ltd (Sydney), Sept. 2010 to Present. CEO, World Aviation Group (Malta), May 2014 to Present. Dr Hadcroft is a leading authority in the field of Business Process Outsourcing (BPO). He attained the world's first PhD in that discipline in 2002, has worked extensively in that field for over 20 years and was appointed as the official BPO Strategy Advisor to the Heilongjiang (China) Government in 2006. He has chaired forums, run workshops and addressed audiences in this field all over the world. He is an experienced business leader with vision, initiative and drive. His focus has been intensely directed on marketing to, and delivering B2B services to companies that serve large B2C markets.
Corporate Strategy
Formally trained in strategic planning. 20 years practice at ISO standards in Australia, UK, China, Hong Kong, Philippines & Taiwan.
Master's degree dissertation in repositioning public companies.
Built and ran an online M&A portal.
Developed industry consolidation strategies for Australia, North America, China and the UK.
Has modelled the cross-border business processes of a multinational JV.
Practical Research
Post-graduate studies in qualitative and quantitative research and statistics. Over 10 years' experience in hands on design and conduct of research in:
Customer satisfaction (CSAT)
Customer value perception (CVAL)
Employee satisfaction (ESAT)
Market scoping and market structure modelling
Product-market propensity assessment
Strategic Marketing
10 years' experience as Chief Marketing Officer of a public company, responsible for all branding, marketing and communications.
IPO, trade sale and investor relations experience for a public company.
Deep experience in customer satisfaction studies, customer value perception and customer loyalty measurement.
Designed and collaborated on community engagement portals for SMEs .
Has designed executed and analysed numerous employee satisfaction studies.
Business Growth
Has built and run Futures Group innovation programmes, product incubators, and taken products through patent to commercialisation.
Has driven businesses through turnaround, new market entry and competitive market penetration.
Has the capacity to see patterns within complex arrays of components, to map and build complex, bundled solutions that raise switching costs, raise competitor entry barriers and sustain advantages through causal ambiguity. In consequence, he has designed and sold some outstanding service solutions.