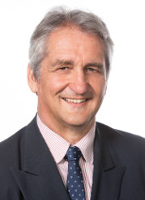 Summary of Experience
Partner at Clayton Utz 22 years, Head of Corporate Information Technology / Intellectual Property for over a decade, specialising in the ICT matters and comfortable in all parts of the ICT industry. Currently assisting a number of startups with their strategic direction and separately continuing to practice law with International firm Bird & Bird. Has a degree in Computer Science and has worked in Canada as an analyst/programmer. Co-author of The Legal Environment of Computing (Addison Wesley 1990). Consistently rated one of Australia's best TMT lawyers – included for instance in Information Technology Law and Telecommunications Law Best Lawyers in Australia published in the Australian Financial Review 11 April 2014.
Board Experience
Logico Operations Group Limited. NED between September 2013 March 2015, assisting this specialist logistics Company to prepare for a listing. Chair of Board Meetings; member IPD Due Diligence Committee. Ultimately successfully sold rather than listed. Clayton Utz. 2007 – 2009; one of 7 Partner Directors elected to the Board of this major law firm. Considered one of the most powerful Australian law firm Boards as it controlled all aspects of the firm except dismissal of partners. Wesley College Foundation. 2008 – 2015; Chair of the fund raising arm of Wesley College at Sydney University. Inter-Pacific Bar Association. 1996 – 2010; President 2006 – 2007; Chair of Nominating Committee 2008 – 2010. Also filled the positions of Vice President, President-elect, Australian Jurisdictional Council Member and Webmaster for this organisation which is based in Tokyo and is the premier body for commercial lawyers in the Asia Pacific. North Sydney Boys High School. Chair of School Council 2004 – 2007; Chair of Foundation 2008 – 2010. NSW Society for Computers and the Law. President 1988 – 1990; a foundation committee member 1982 – 2014.
Key areas of Specific Interest and Experience
A professional interest in all aspects of the IT industry as it relates particularly to large organisations. With over 30 years experience in advising in this area has watched the growth of system use throughout the corporate and government sector and been a part of the changes which have been and are being wrought by the introduction of new technologies and new ways of doing business. A personal fascination with technology has lead to building of an App, designed to make it easy for busy people to log their vehicle use which is available on iTunes and 2 patent applications – one for a novel methods of transmitting live sound by connecting smart phones and the other for a better way to "blind copy" emails. A wealth of experience fostering innovation by supporting inventors and proponents of new ideas. Notably, as featured on 2 Australian Story episodes, advised Ric Richardson from 1992 on the patenting and development of Mr Richardson's novel idea for locking software to a particular hard drive "Uniloc" which lead to a jury verdict in favour of Uniloc against Microsoft for $US388 million (case finally settled before a rehearing on damages.)
Key Capabilities
A clear thinking leader who enjoys drawing together different threads from a team to come up with innovative strategies and solutions. A pragmatic leader who uses the experiences from a diverse background and practice to think laterally and to ensure that team members are contributing to the best of their ability and providing expert input. Able to analyse and synthesise the inputs and available information unbiased by other issues and to develop solutions with a calm assured manner that boosts the team's confidence even in adverse operating situations. With an ability to lead a team sourced from different areas and to provide enthusiastic leadership that takes account of the needs and objectives of all parties. A skilled technologist who delights in participating in projects which are technologically innovative. With an App available on iTunes and 2 patent applications there is a deep interest in being at the forefront coupled with a passion for a cleaner environment. An ability to assess the usefulness of new technology and therefore to understand its business implications. With experience in the funding, development and marketing of technology there is a willingness to become immersed in all aspects of a project to ensure it has the very best chance it can of succeeding. A skilled negotiator and mediator who is able to assess the different points of view and find common ground and points of legitimate compromise. Has built a career on being able to strategically assess the needs of clients and their counterparties to enable mutually acceptable solutions to be recognised and implemented. Assists clients to understand the difference between their actual needs and their sometimes differing perceived objectives. A very wide experience in dealing with different cultures ensures that issues and areas of communality can be quickly uncovered and not mired in mutual misunderstandings.
Qualifications
BA (Computer Science) – Sydney University
LLB – Sydney University
Professional Memberships
Law Society of NSW
NSW Society of Computers and the Law
Inter-Pacific Bar Association