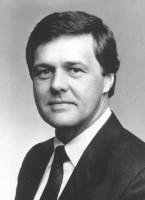 Graham's previous positions include Executive Director of Rogen International, CEO of News Magazines Pty Ltd, Group Advertising Sales Director of News Ltd, Sales Director of Newsnet and Newscolor, Deputy Publisher at Australian Consolidated Press, Board Director of Australian Consolidated Press, Sales Director at Australian Consolidated Press and Director of the Newspaper Advertising Bureau. He is the Chairman of the Marketing Committee for the Royal Alexandra Hospital for Children and was on the Media and Marketing Committee for the Sydney 2000 Olympic Games Bid. Graham is also on the Advisory Board of the International Marketing Institute and is a Board member at The New Children's Hospital at Westmead. Graham holds a Diploma in Communications and Marketing, a Diploma in Marketing, a Graduate Diploma in Strategic Marketing and a Master of Strategic Marketing.
Graham's areas of expertise include;
Introduction and management of change processes, particularly as they relate to the establishment of new businesses
Communication of plans and budgets and gaining acceptance from the highest level down
Positioning strategies for brands and media to advertisers and implementation of strategies
Extensive experience in managing sales and organisational development teams with responsibility for bottom-line performance.