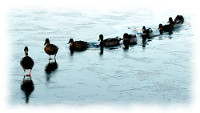 Stanford Graduate School of Business, in association with The Miles Group, has released the results of its 2013 Exceutive Coaching survey. Most intersting are the findings that:
Nearly two thirds of CEOs do not receive leadership advice, but nearly all want it;
How to handle conflict ranks as the highest area for concern amongst CEOs; and
The top areas board directors say their CEOs need to work on are mentoring skills, developing internal talent and work sharing/delegation skills.
AGSL's Certified Leadership Coach program helps to fill this need by ensuring that graduating coaches are well equipped to effectively structure and deliver personalised coaching sessions that enable and empower coachees to secure outstanding results for their organisation — see http://imia.edu.au/clc for more information.