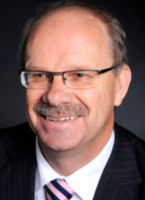 Colin was previously the General Manager, People, Learning and Performance, St George Bank Limited, Australia. St George Bank is a part of the Westpac Group, one of the largest Banks in the world.
Within Westpac Colin's team had accountability for HR and people strategy, innovation and performance, organisational learning, leadership and management, integrated talent management, and organizational development and effectiveness across the St George Group including retail banking, call centres, wealth management, commercial banking, information technology and operations.
Colin worked for the St George Group for over 8 years and in that time transformed the practice to be integral to the business through Group and business matrix arrangements. Colin was instrumental in St George being recognised domestically and internationally for their breakthrough human resource, leadership, learning application and people practices pivotal in driving business outcomes.
Colin is presently on the Board of the Financial Services Institute of Australasia, and Vice Chairman of Baseball Australia. He is a former Board member in the US of the American Society of Training & Development, and former Board member of Australian Institute of Banking and Finance. His qualifications include: Doctor of Business Leadership, a Master of Business Administration, and tertiary qualifications in industrial administration and chemistry.